Upcoming Events at The Artform Studio + our latest haircuts, records, and books!
Your hair is a visual element that supplements your overall style.
Artform Artist Kaz Shimada enjoys collaborating with other like minded artists to produce unique and trendy styles. For this production, she partnered up with Sicky Mag for their editorial shoot alongside Photographer Zach Gold, Makeup Artist Hanako, and Stylist Lisa Bae, with Model Nyadhour Deng. The visual element of this particular style is based around different shapes, and for Kaz, she was able to give her muse an edge, literally. The bright colors in her makeup and abstract styling of the hair, make for a very out of this world look that is sure to stand out from the norm and catch people's attention.
#ArtformBooks:
Stuart Cosgrove's
Epic Trilogy of '60s Soul Music
Stuart Cosgrove understands just how impactful and influential the era of the '60s was and through his epic trilogy, he showcases how an entire culture reflected just that soul. Dive into this series while they're still in stock here at Artform during #ReadANewBookMonth!
#ArtformRecords:
Brother Jack McDuff
Moon Rappin'
We pride ourselves in education and recognizing history here at The Artform Studio. While digging through our vast record collection, you'll sometimes find the records labeled to identify certain groups or artists who sampled songs from that particular album. Take this rarity for example, Brother Jack McDuff's 1969 Moon Rappin' album which was released on Blue Note Records and sampled by A Tribe Called Quest on their song "Scenario."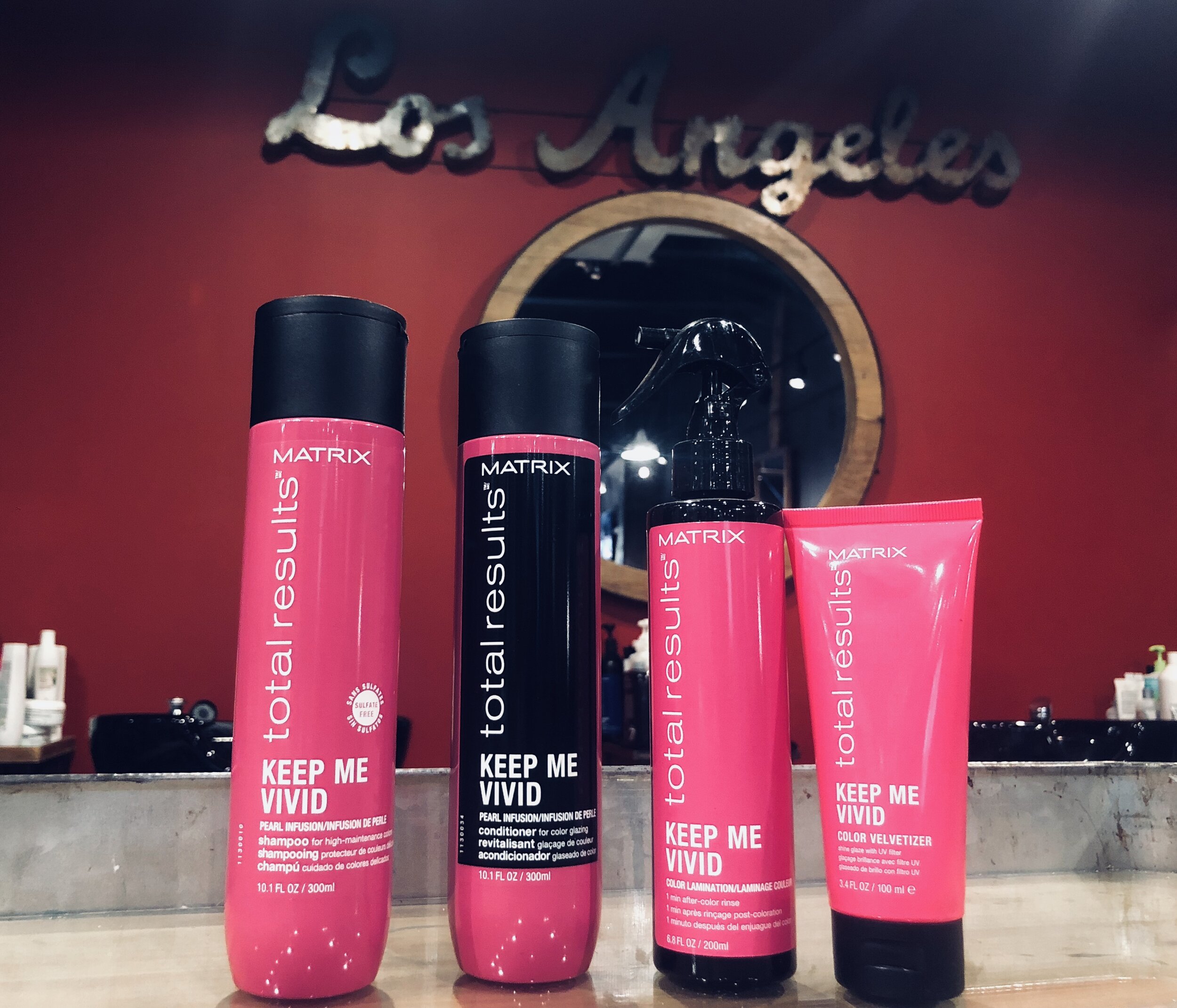 #ArtformFavorites:
MATRIX
Keep Me Vivid
The Keep Me Vivid line is a great routine for all of you color clients out there! If you want long lasting bold looking colors, then you need to try this product as a daily shampoo/conditioner. Pair it with the lamination spray to seal in the color, and you're definitely VIVID!

Artforms of Yesterday: Unchaining the Styles of the Early '80s.
The rebellious fashion of the 1980's was the conduit of self expression for those seeking to break away from the mainstream. Catch our next installment of #ArtformsOfYesterday Saturday, Oct. 12th. Save the date!
RECAP:
#JazzIsDead Theo Croker &
Devin Morrison

The Lodge Room was filled with so much soul and this lineup really brought out a younger crowd of likeminded creatives. The Los Angeles Jazz scene was definitely representing in the building for this show!